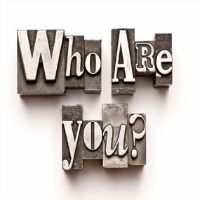 I'm a little behind on this great link up; Who Are You which gives us an opportunity to share a little of ourselves with the world reading our blogs. My last several days were chaos and mood swings, which resulted in an orphaned blog. But I'm back and if you want to join in, just head over to Kimmy's blog,
That's The Thing About Destiny
and link up with your for Who Are You?
Now a little about this crazy mom of 4...
List 20 random facts about yourself:
1. I am scared of heights (even though I was a cheerleader). It just came on 5 years ago when I was in the garage attic and as I went to climb down onto the ladder, I freaked. It took me like 10 minutes and my husband to come out and help me down.
2. I LOVE, LOVE, LOVE to be barefoot!
3. I am only 4'11"
4. My favorite animals are wolves and horses.
5. Frogs terrify the living shit out of me!
6. I have never had a pedicure.
7. I have a tattoo on my foot that says "Stand and be strong".
8. I love quotes; funny, inspirational, motivating, etc.
9. I love seafood & sushi.
10. I love Mexican food.
11. I love spicy food.
12. I am named after my Grandma Mary Ellen.
13. I was born on my Grandpa Gail's birthday.
14. My 4 children are my whole world!
15. I had a miscarriage at 21. The baby would be 20 now. God works in mysterious ways.
16. I am a Lutheran, but don't go to church like I should.
17. I attended a Lutheran parochial school K-8th grade.
18. I am secretly planning to get two more tattoo's before my 41st birthday.
19. My favorite time of year is fall.
20. If I could be barefoot, and in shorts and a sweatshirt all year, I would be in Heaven.