Congratulations! You lady, have survived yet another week! That's something to be proud of. It seems the older we get, the more shit gets thrown at us and just making it to Friday in one sane piece is a cause for celebration. So what did you do this week or have planned for the weekend? Why not share it with a great group of ladies by linking up with Darci at
The Good Life Blog
and share five things that come to your pretty little mind? Copy the button above, paste it on your blog and post your fab five. Then head over to Darci's
blog
. Easy!
~ 1 ~
This
lady
and her mentoring are making a big difference in my life! If you are feeling like you need an arm around your shoulder, an ear to listen, a smile that's contagious or a kick in the ass, then you need to sign up for
Pamela's November mentoring session
. Please note: I do NOT get any kickback for promoting this program. Well, guess that's not all together true. I get to know I shared a great program and a supportive group, the
Smokin Hot Mama Club
and they are on
Facebook
. This deserves a whole post dedicated to the mentoring program, so I'll shut up now and make a new post. But you can check it out now by clicking the pic below.
~ 2 ~
The pic says it all:
~ 3 ~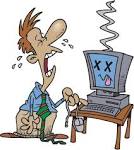 Last week my laptop crashed and I lost all the soccer, homecoming, summer fun pics. Damn virus! I was supposed to make videos for the soccer banquet but nope, pics all gone. I had to look at it as a blessing in disguise - didn't have to spend 20 hrs putting together videos. Dang, had some awesome action shots!
~ 4 ~
The beautiful view off my deck. I am so thankful to my grandparents for the opportunity to wake up to this each morning!
~ 5 ~
Here's to a great weekend -
What are your plans for the weekend? Halloween parties?