This!
This
becomes


YUCCA!!!!!!!!
TGIT
hursday! That means I'm done with classes are done for the week & Applebee's has their Long Islands for 1/2 off. GRANDE size please! Bad thing is the hubs is working right now, so I'm stuck with heating up a cup of coffee. And, kids bust my plans again. My girls have soccer training tonight. Normally it wouldn't be a problem, but it is pouring out. My luck means it won't be cancelled. If it's not, I'm buying a PSL from Micky-D's. I've never had one, so if I have to sit in the cold rain and can't have a LI, this mama is buying a coffee.
Why am I talking about LI's and the yummy looking concoction above? No, not because I'm a lush. Well, nah, I'm not. It's because Alicia from
Brew Mama
, Kristin from
Hopelessly Ever After
and their friends are hosting a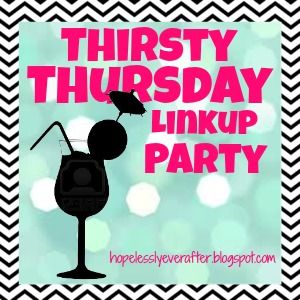 The recipe I am sharing is for
YUCCA
- adult lemonade!
You need: Fifth of Vodka (I'm a cheap ass & buy the gross shit) / 6 lemons / 6 limes / 2 cups sugar / Ice
Quarter the lemons and limes and put in a container that you can shake. Pour in the vodka and sugar. Fill container rest of the way with ice. Put on lid and shake, shake, shake Senora! Let sit overnight but shake now and then. Add more ice as needed. This is potent so we use 5 oz. Dixie cups to serve.
Drink with caution - it will sneak up on you!
Now to join in the party:
1. Follow the blogs below via GFC or Bloglovin'.
- Kristin @ Hopelessly Ever After
- Ida @ Second Chances Girl
- Lisa @ Butterflies and Hurricanes
- Brandi @ Realities of Brandi
- Alicia @ Brew Mama
- Brittany @ Wine, Cheese, and Workout Capris
- Britney @ Lady Luck
- Sevi @ Ware is the Vodka?!?
- Tia @ Gilded TBags

2. Grab a button above and put it in your post.

3. Write about your favorite alcoholic beverage.

4. Go back to Kristin's blog and link up!!!

5. Get some new recipes or drink ideas for the weekend and make a new friend!!
6. Send a tweet with #ThirstyThursday and include @leggs532 so they can see it!!
Happy recipe hunting!